Pierre Chareau was one of the most eminent architects and interior designers between the wars and one of the emblematic figures of the French modern movement during the Art Deco period.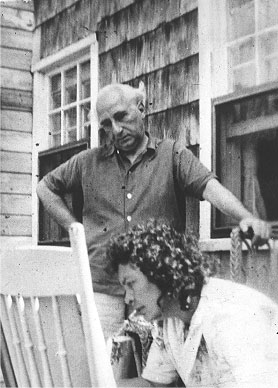 Pierre Chareau began his career with the British firm Waring & Gillow, specialised in Arts & Crafts and luxury furniture, where he worked as a draughtsman and tracer until April 1914. After the First World War, in 1919, he started his own furniture creation workshop at 54 rue Nollet in Paris. In 1924 he opened a shop called "La Boutique" at 3 rue du Cherche-Midi.
His major work, the Maison de Verre (Glasshouse), designed for Docteur Dalsace from 1928 to 1931, epitomises the principles of his work: formal invention, the use of the finest materials and transformable spaces and furniture created by the best artisans. His work was profoundly affected by his interest in avant-garde movements such as Cubism and the Dutch group De Stijl. Throughout his career he integrated numerous artworks into his projects, including creations by the painter Jean Lurçat (who designed carpets, tapestries and screens for him) and the sculptor Jacques Lipchitz. His last project was the single-room house he designed for the American painter Robert Motherwell in 1950 during his exile in the United States from 1940 to 1950.